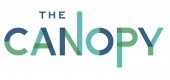 Your Review
Submit a Review

Resident Reviews
|Recommended: YesCanopy Villas — Been living here for 3 years, can't complain. really close to everything like groceries stores and highways. Wish they would do something about the raccoons and the landscaping in the front of the houses, some of them look terrible and some of them only have dirt. The villas are a little old, we had some AC issues in the 3 years we stayed but the maintenance crew has always been on top of any issue. People are friendly and my neighborhood is always quiet.
|Recommended: YesEXCELLENT PROPERTY — THE PROPERTY IS EXCELLENT, IT WOULD BE GREAT THAT IT HAD ACCESS CONTROL.
|Recommended: YesLoving my new home — Sanctuary hidden in a busy town I absolutely love living here. Peaceful environment, safe and well groomed landscape.
|Recommended: YesBest place — Living here is amazing. The house is super spacious and comfortable for me and my husband. In this neighborhood you can found a lot supermarkets, restaurants, and anything you need
|Recommended: Yes
Very responsible and professional staff. — While on the property I can say the staff and personnel is dedicated to service and quality of service.
Thank you for the kind words, we appreciate your feedback!
|Recommended: Yes
Staff is great, maintenance is usually done same day. quiet, barking is good. Bathrooms could use upgrades — Nice Community.
Thank you so much for your feedback. We appreciate it.
|Recommended: Yes
Me encanta Canopy — El tiempo que llevo wn Canopy no me puedo quejar super Atentos en todo . Me siento super segura, me encanta Gracias
Thank you for your nice review Wanda! We are so happy that you love The Canopy and feel it is a great neighborhood for you and your family. Please reach out if you need anything. (407) 282-6190
|Recommended: Yes
It's an attractive community in a nicely treed park-like setting. — The staff here are very pleasant. They try to tend to concerns promptly. The maintenance here is very prompt. Occasionally there have been some problems with noise, but overall everyone seems to respect the need for quiet.
Hello Jill and thanks for the great review. Responding promptly to your concerns is important and we feel our maintenance staff understands that. Please let us know if you need anything so you can continue enjoying this great neighborhood.
|Recommended: Yes
Excellent place to live as a family, comfort, cleanliness, security, excellent staff care, beautiful areas. — the experiences that I have had in the almost 3 years that I have been residing in canopy I can only say, that it has been wonderful I thank God for bringing me here, I have just renewed again I do not need to look for options here I have what I need for me and my family, security, cleanliness, tranquility, joy, beautiful areas, attention, quality, humanity of the staff and neighbors, I recommend it 100 God bless you and continue working so we are grateful.
Wow! Thank you so much Alfredo. It is our pleasure to use our resources and listen to our community concerns to make The Canopy a home for you and your family. Please stop in the office and say hello anytime.
|Recommended: Yes
Beautiful apartment — Great apartment no noise great amenities. Staff is very nice and helpful. Plenty of parking. No children running around unsupervised.
Thank you Crista for the nice review. We are happy you are enjoying your home here at The Canopy. We are blessed with a beautiful community and will continue to provide the best service available.
|Recommended: Yes
Good — Good area
Thank you for your positive review Milka. Please let us know if there is anything we can do for you. (407) 282-6190
|Recommended: No
Property Review. 02 2020 — It's just ok..new staff members seem helpful and pleasant and there have been some projects to clean up the grounds. Neighbor is nice and no issues 2020 is already starting out better than 2019.
Hello Nothoma, and thank you for your response. We are committed to continuing our efforts of making The Canopy a great place for you and your family. We appreciate any feedback or concerns you have. (407) 282-6190
|Recommended: No
Nice — So far, the staff is nice and the place seems friendly.
Thank you Anne for your nice review. The Canopy staff is here to make "home" a convenient and comfortable setting. Please let us know if you have any concerns.
|Recommended: Yes
Beautiful Community — Beautiful
Thank you for your 5 star review we appreciate it.